Roguard Ratbox xtra
Secure bait stations are an important way of minimising the risk of rodenticide exposure to children, pets and other non-target species. Designed with a clear understanding of natural rodent behaviour, Roguard® Ratbox Xtra is a premium bait station; the restriction of bait uptake by rats in particular is minimised.
---
Why Roguard Ratbox xtra?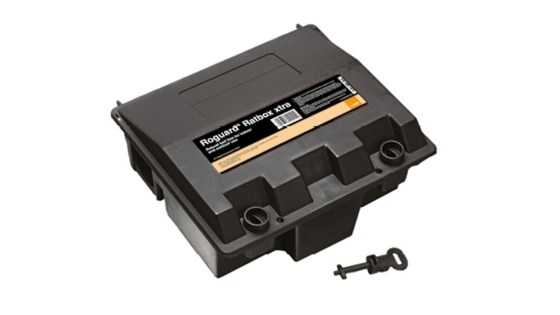 Robust rat baiting box suitable for indoor and outdoor use.
Strong and robust
Tamper resistant locks
Stackable for easy handling
Several quick and easy anchorage options